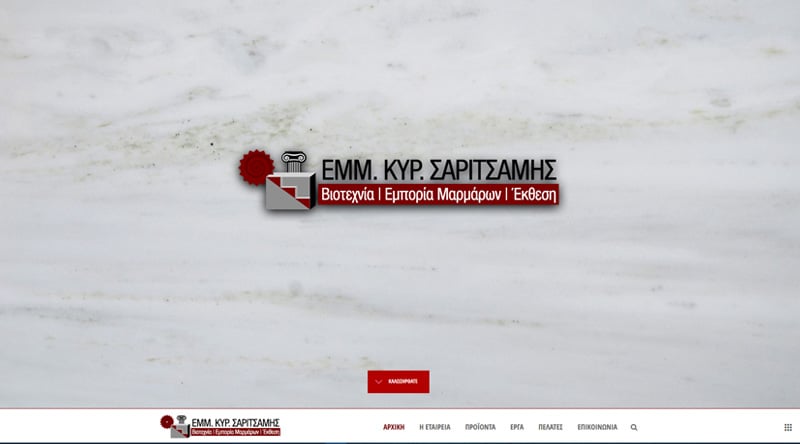 The website provides full Portfolio and Clients list of the Company. It's a responsive design and light for mobile & tablet use.
The Emm. Kyr. Saritsamis Company in few words:
The company operates not only throughout the area of Crete but it is also spreading outside of it. Based on its many years of experience, the company undertakes and successfully carry out both the study and the implementation of private and public works in order to satisfy the requirements with the best price and quality combination. Our family name is closely related on the area of marbles and stones for 3 working generations.
To visit it, press here.
wordpress
portfolio
wholesale
catalog