Calculate the cost of your new website. Fill the Website Estimation Form below.
Follow each step and tick on the options you need to be included.
Thanks, we will contact you soon
Choose CMS
Choose the platform you need for your website

This option includes installation of WordPress and basic configuration

This option takes more time and money but is more secure and customizable
You need to select an item to continue
Website Type and Extras
Choose the type of the website you plan to build with us and it's extras.

Do you plan to sell goods or services to your visitors?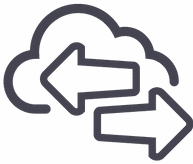 Do you want to transfer texts, pages and images from an older website?

The website will be designed and programmed to be view able on all devices (desktop, tablet, smartphone)

You want to monitor your web traffic with Analytics on the control panel of your CMS?

In case you want a Blog or Journal style integration on the website, choose this.

Choose this if you need daily backups to be scheduled for the website.
You need to select an item to continue
Time of Delivery
Choose the time frame you plan to be up and running

Select this if you are not in extreme rush

Choose this if you need to be online a week earlier than scheduled.

In extreme cases where you need to be online asap. (we put your case on top priority)
You need to select an item to continue
Website Features
Choose the features your website has to include

1
If you plan on creating a multilingual website, you have to choose more than 1 language

1
For example you need additional various accounts for orders, support and payments.

This option adds extreme security to your website. Useful if you're receiving payments and personal data.

This option is for extended telephone support after the completion of the website. (30 days extension)

Additional operations to increase the speed of the website and it's responsiveness (only if needed)
You need to select an item to continue
You need web hosting ?
In case you don't have your own web server, we can host the website at additional cost.

Choose this if you already have a web hosting package on a Apache Server (cPanel X preferred)

Choose this if you need our web hosting service to be added on the estimation
You need to select an item to continue
Final cost
The final estimated price is :
I agree to provide my personal data to this website and to be stored on their database. For more information please read here
Summary
| Discount : | |
| --- | --- |
| Total : | |
BY USING THE SITE, YOU AGREE TO THESE TERMS OF USE; IF YOU DO NOT AGREE, DO NOT USE THE SITE.

Ax-Easy
reserves the right, at its sole discretion, to change, modify, add or
remove portions of these Terms of Use, at any time. It is your
responsibility to check these Terms of Use periodically for changes.
Your continued use of the Site following the posting of changes will
mean that you accept and agree to the changes. As long as you comply
with these Terms of Use, Ax-Easy grants you a personal, non-exclusive,
non-transferable, limited privilege to enter and use the Site.
Your privacy is important to Ax-Easy. So we've developed a Privacy
Policy that covers how we collect, use, disclose, transfer, and store
your information. Please take a moment to familiarize yourself with our
privacy practices and let us know if you have any questions.