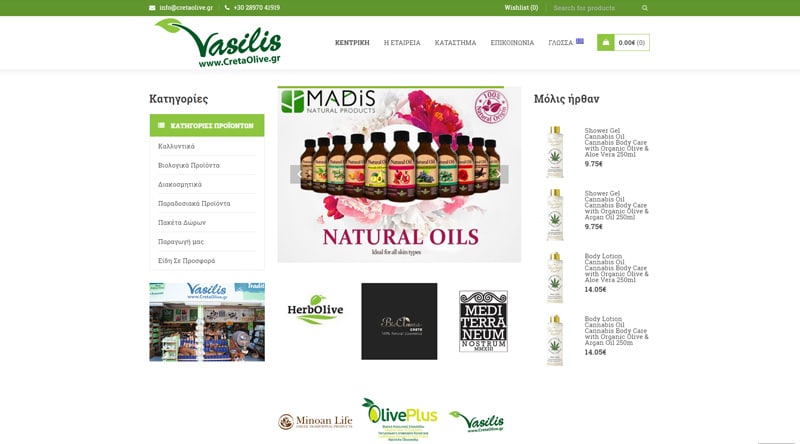 Online store for the traditional super market "Vasilis" at Stalis, Heraklion Crete. Sales through all major credit cards all over E.U and Greece.
Some words about the store:
Family business active in trade and tourism since 1990. Headquartered in Stalis Heraklion offer high quality local producers' products throughout the world. We are one of the tourist center of acquaintance with the local production of cosmetics, facial and body care products as well as food, drinks and souvenirs.
To visit the website, press here.