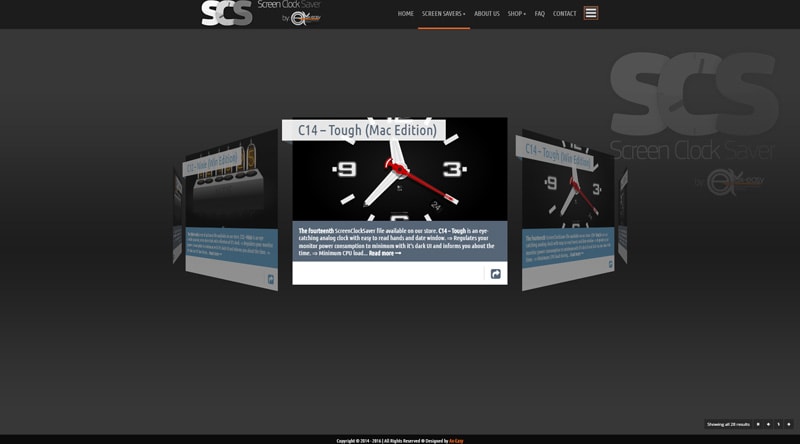 Since early November 2014 a new project by Ax-Easy is on air! ScreenClockSaver is a mini store where you can buy modern screensavers designed by Vangelis Makridakis (VAG).
All screensavers are available for Mac and PC. You can see the current screensavers on operation by pressing here.
Visit the website for online purchases via Paypal.